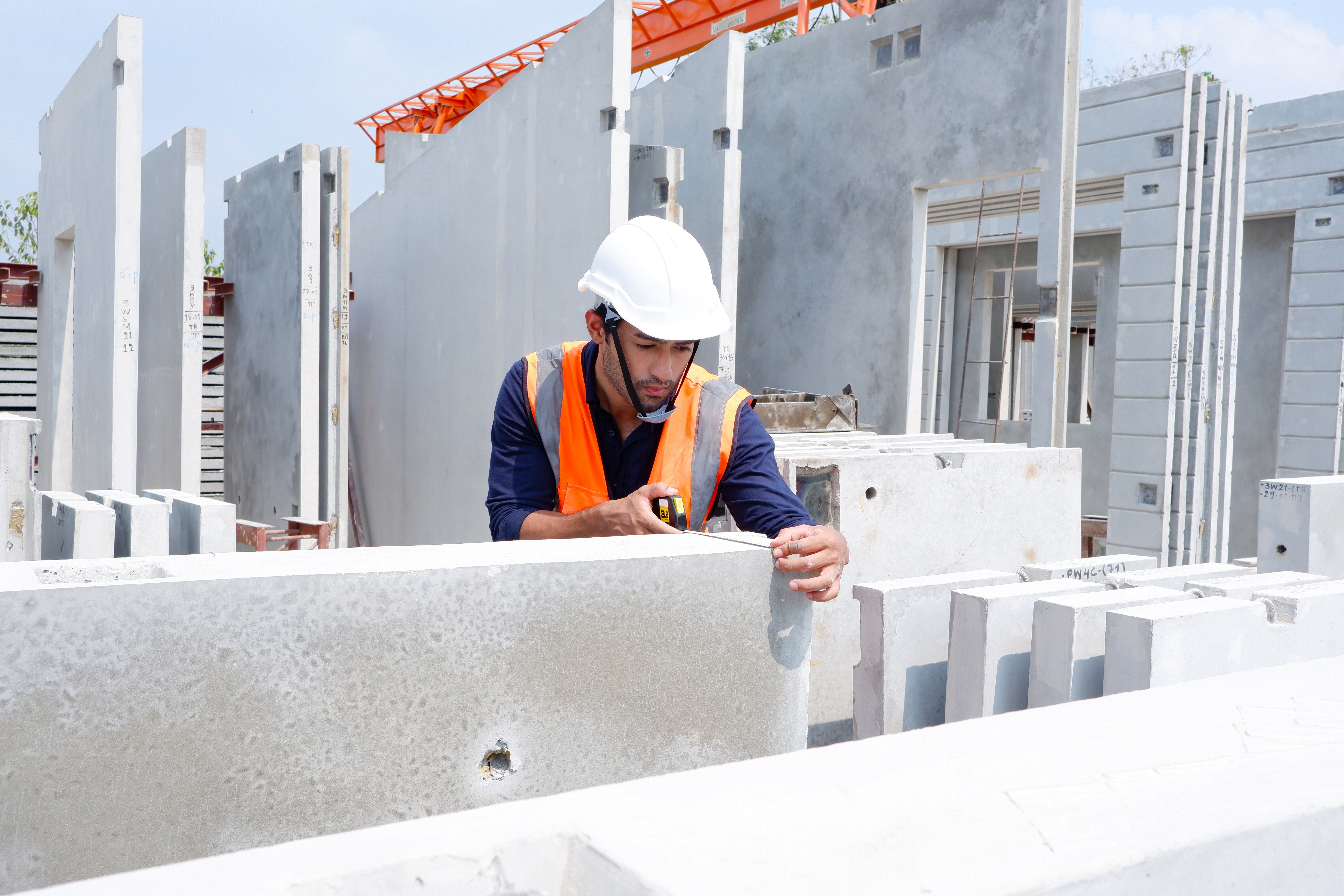 Magnets and magnet systems in precast concrete construction
Building fabric is one of the most important industries of the future. Numerous innovations in recent years have ensured even greater efficiency and thus dynamism. Magnets and magnet systems are among them. For example, in precast concrete construction: automation and digitalisation have long since taken hold here. For example, precast concrete formwork is realised with the help of formwork robots. Holding magnets are used to realise the integrated electrical installation components (e.g. device junction boxes, end and transition grommets or wall and ceiling bends as well as concrete installation housings).
These are placed on the metal formwork with millimetre precision, then the respective electrical installation components are placed on top, which are also equipped with a special receptacle for system magnets. The same principle has also proven itself in the automated production of slab ceilings, where system magnets are used, for example, for the insertion of large sockets for light suspensions and more.
Typical applications for magnet systems in precast concrete production
Fixing of electrical box bodies

Fixing of anchor plates and anchor rails

Fixing of pipes and sleeves