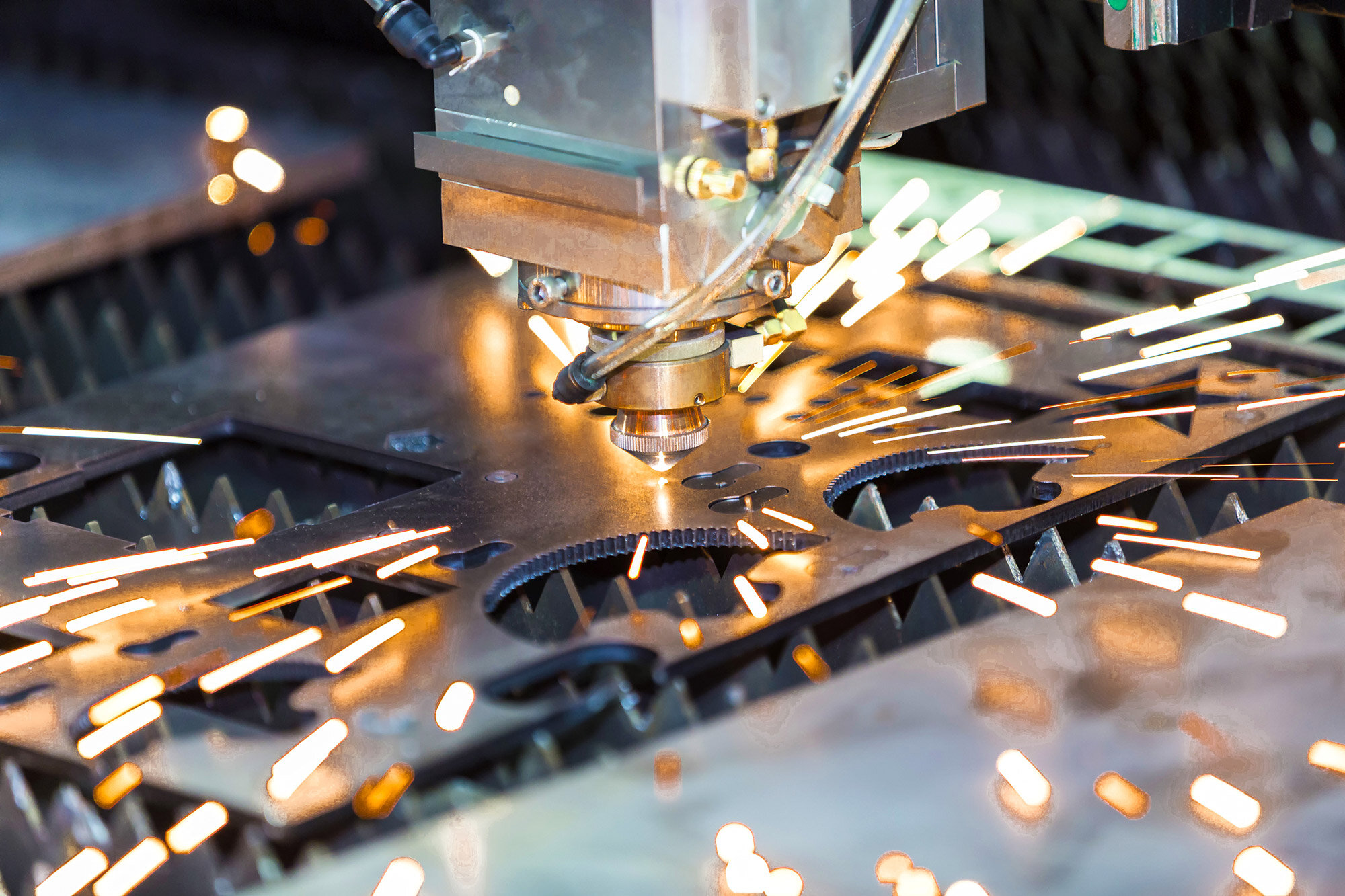 Magnet systems for the metal industry
Modern magnetic systems are the perfect solution for quickly and safely picking up, conveying, lifting or securing a wide variety of metal products. Magnetic product handling reduces both the duration and the number of operations and is therefore the ideal solution for automated processes. As a manufacturer of a wide variety of magnetic systems, we at Brugger have been a proven partner for the metal industry, the automotive sector, robot technology and the recycling industry for many years. In short: we are the ideal partner wherever high-performance handling of metals is required.
For which applications in the metal industry are magnets suitable?
Magnet systems can be used to realise a wide range of application areas specifically for the metalworking industry. These include:
Magnets for handling:
Automatic positioning of flat, shaped or perforated steel sheets as well as thick steel workpieces.

Separation of the uppermost sheet metal layer of a stack to prevent the simultaneous pick-up of adjacent or thin sheet metals.

Uniform alignment of nails or screws to reduce packaging volume.

Manual pick-up of small workpieces, especially useful for repetitive work. Our magnet systems prevent dirty hands and injuries from sharp burrs.
Magnets for lifting:
Using our systems, steel objects can be moved easily and safely without the need for a thread, eye or hook. For example, metal parts stored as bulk material can also be lifted effortlessly magnetically.
Magnets for conveying:
Our magnet systems are the perfect solution for automating packaging lines in the metal processing industry. They can be used, for example, to place cans or glasses (with tin lids) in cartons or on pallets. In addition, our systems are also suitable for horizontal, vertical or suspended moving and conveying of steel products such as cans, covers, sheet metals, pipes and shafts over long distances. Horizontal or steeply inclined removal or conveying of small, sharp objects such as punching waste, nails or screws without belt wear is also possible with our magnet systems.
Magnets for fixing:
We offer magnet systems as an ideal solution for fast and safe handling of metal products in the metal processing industry. For example, casting moulds or workpieces can be positioned effortlessly and securely for subsequent processing, such as welding, grinding, polishing or assembly. Our magnetic systems are the perfect choice for the metalworking industry to increase the efficiency of production processes and improve occupational safety.
In which devices and applications can permanent magnets from Brugger be found?
Powerful permanent magnets from Brugger can basically be integrated into a wide range of industrial applications and devices. The most important in the metal industry include, for example:
In the metal processing industry it is often necessary to pick up sheet metal from a stack of sheets and process it further. This can lead to the risk of accidents. For this reason, many companies rely on the use of magnetic systems that facilitate the lifting of the sheet metals and at the same time increase safety. Permanent magnetic sheet spreaders are a perfect solution here. By using a strong magnetic flux, the individual sheet metals are spread open by repulsive forces and can thus be processed further safely and quickly.
A practical solution to improve your welding process - magnetic welding aids. These are ideal for joining ferromagnetic components, as they enable fast and secure fixing. Anyone who regularly works with a welding machine knows the challenge of joining parts together at the exact angle. Often, the hands alone are not enough to hold the components and weld them at the same time. With our magnets for welding aids, this is achieved in no time at all.
Our magnetic wheels are the ideal solution for fast and safe transport of steel sheets to and from processing machines in the metalworking industry. The magnetic wheels enable easy and efficient handling of sheet metals of different sizes and thicknesses. At the same time, our magnetic wheels ensure gentle transport of the sensitive metal products without damage or deformation.
The chip collector works by using strong magnets to attract metal chips, screws, nails, staples and other ferromagnetic small parts. Even hard-to-reach places are no problem, as the chips are attracted by the magnetic force. This makes cleaning work areas much easier, increases efficiency and reduces the risk of injury.
In concrete terms - magnet systems from Brugger are used in the metalworking industry for
for sheet metal transport

as a magnetic welding aid

for collecting chips

for testing materials (magnetic/non-magnetic)

for fixing sheet metal parts

for separating stacked sheet metals