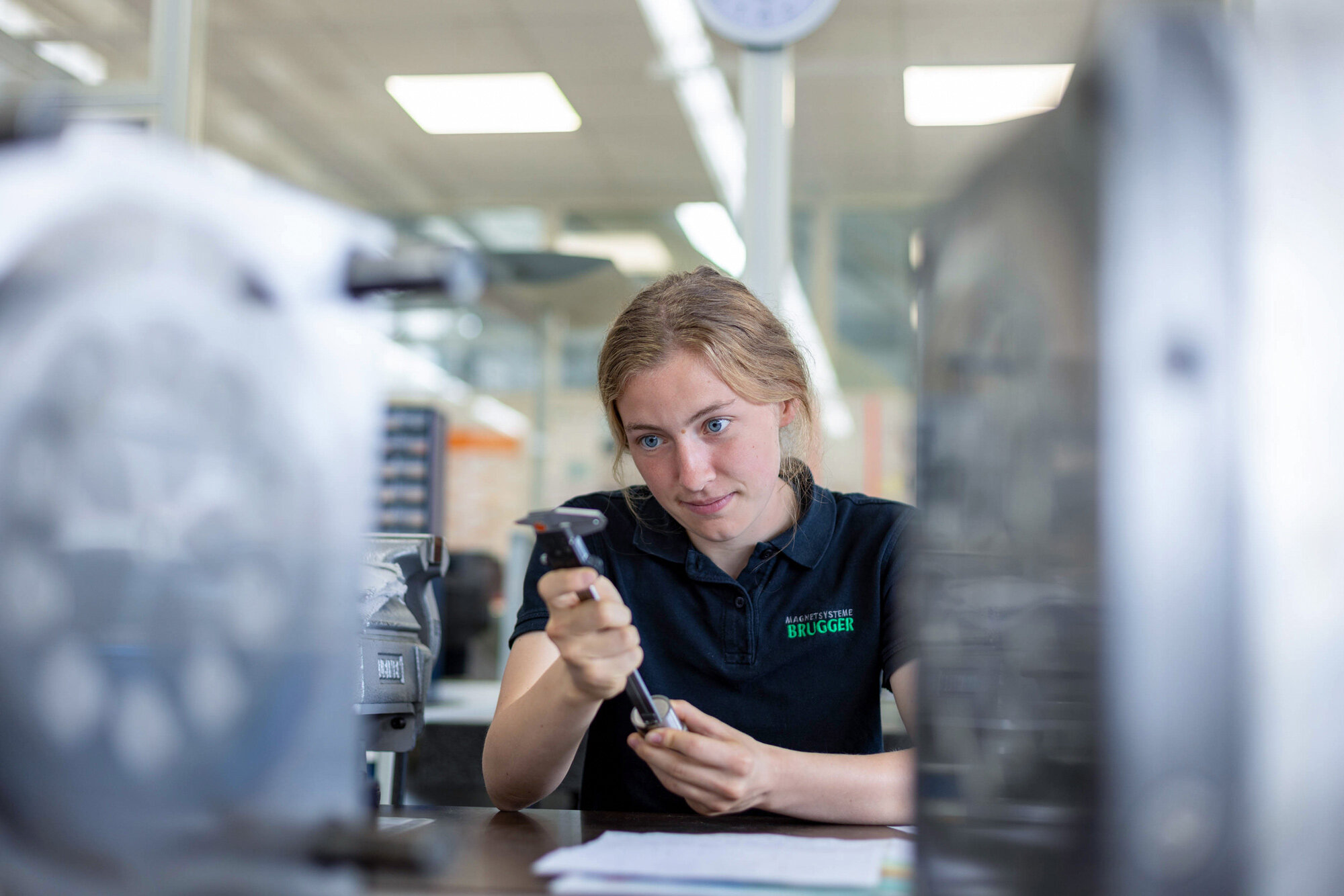 Future prospects for professional success
Our company not only offers innovative solutions, but also a unique working environment. Our employees have been part of our team for many years and appreciate the special working atmosphere, which is characterised by team spirit, mutual recognition and appreciation. Our colleagues identify strongly with our company and thus enrich us every day. We attach great importance to communicating our corporate culture and values right from the start, so that new employees can quickly integrate into our company and know how they can play their part.
Become part of our team and experience the special working environment at BRUGGER.
Best workplaces
Our company not only offers you jobs in a motivated team and a pleasant working atmosphere, but also attaches great importance to ergonomics in the workplace. We want to ensure that our employees can work under the best possible conditions and thus find a healthy working environment. With us you will find a working environment in which you can develop and grow. Mutual respect and constructive cooperation are a matter of course for us.