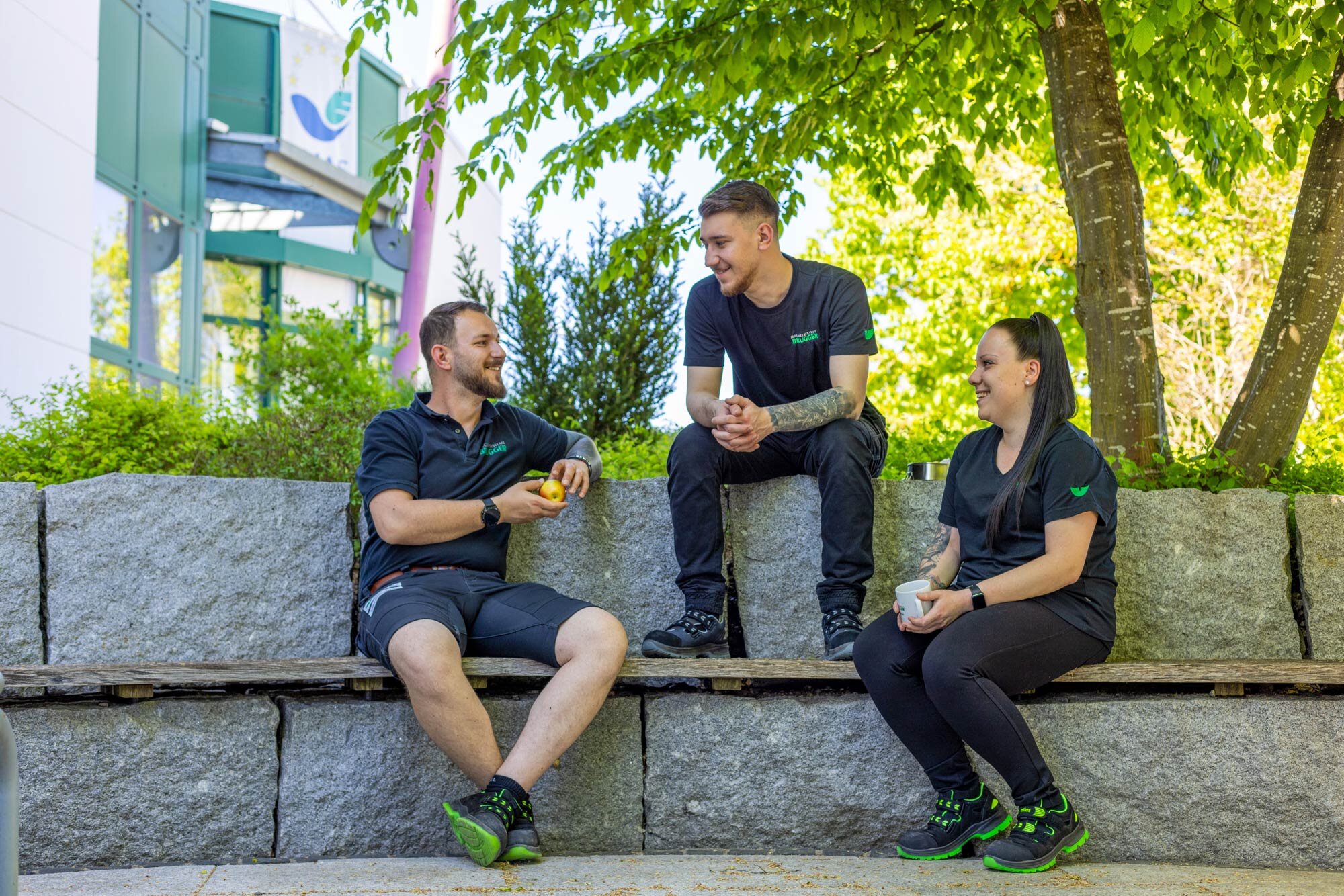 Business lives through people for people
We know that a respectful way of dealing with each other, both inside and outside the company, leads to sustainably good economic results. Topics such as a total cost approach, taking into account the ecological footprint, are practised by us. We wereCO2-neutral for the first time in 2019 and will continue to be so in the future. We have consistently reduced our ownCO2 footprint in recent years. We want to take our entire supply chain with us on the path toCO2 neutrality. We want to set an example and hope that many will follow.
"Business economists are also economists!"

As an environmentally and responsibly aware company, meeting appropriate standards at our site is a matter of course for us and part of our lived corporate philosophy.
But we also want to help shape the future because we believe that what we invest in the environment and people today will bear fruit tomorrow. Our goal with FairMagnet is to promote compliance with ecological, economic and social standards along the entire supply chain. As China is currently the only source of magnets, our focus is primarily on introducing sustainable production conditions at our local suppliers. This concerns both environmental protection and individual occupational health and safety. More safety means fewer accidents at work.
The Chinese government is increasingly moving to close factories to known environmental offenders. By complying with the required standards, our suppliers are not affected by such measures.
The non-commercial corporate social responsibility project (or CSR project for short) "FairMagnet" is a voluntary industry alliance that works closely with scientific institutions, government institutions and non-governmental organisations.

Certification takes place in several steps and is carried out by the Environment, Health and Safety Academy of the renowned Nanjing University. The academy also has a mandate from the Chinese government to support manufacturers in improving environmental protection and safety in the workplace.
"We get what we order!"

Besides the already mentioned advantages for workers and the environment, a fair production process has further advantages. Through close cooperation with our suppliers, we learn exactly which services they can provide and which they cannot. Our suppliers do not refuse even the smallest orders, and even in times of crisis we are given priority.
"If you buy cheap, you buy expensive!"

Quality has its price. We see it as our responsibility to invest this in future generations by supporting the sustainability of the supply chain described above. In return, you get a high-quality product that derives its value not only from the quality of the material, but also from the social treatment of human resources. We are aware of our responsibility for the people behind our products and for the environment affected by every step of production. Save yourself follow-up costs in production due to material defects or customer complaints by buying cheap. Help us by supporting good quality at a reasonable price!

"Three years ago we had a purely business relationship with our Chinese suppliers. Now we are partners!"

Thomas Brugger, Managing Partner