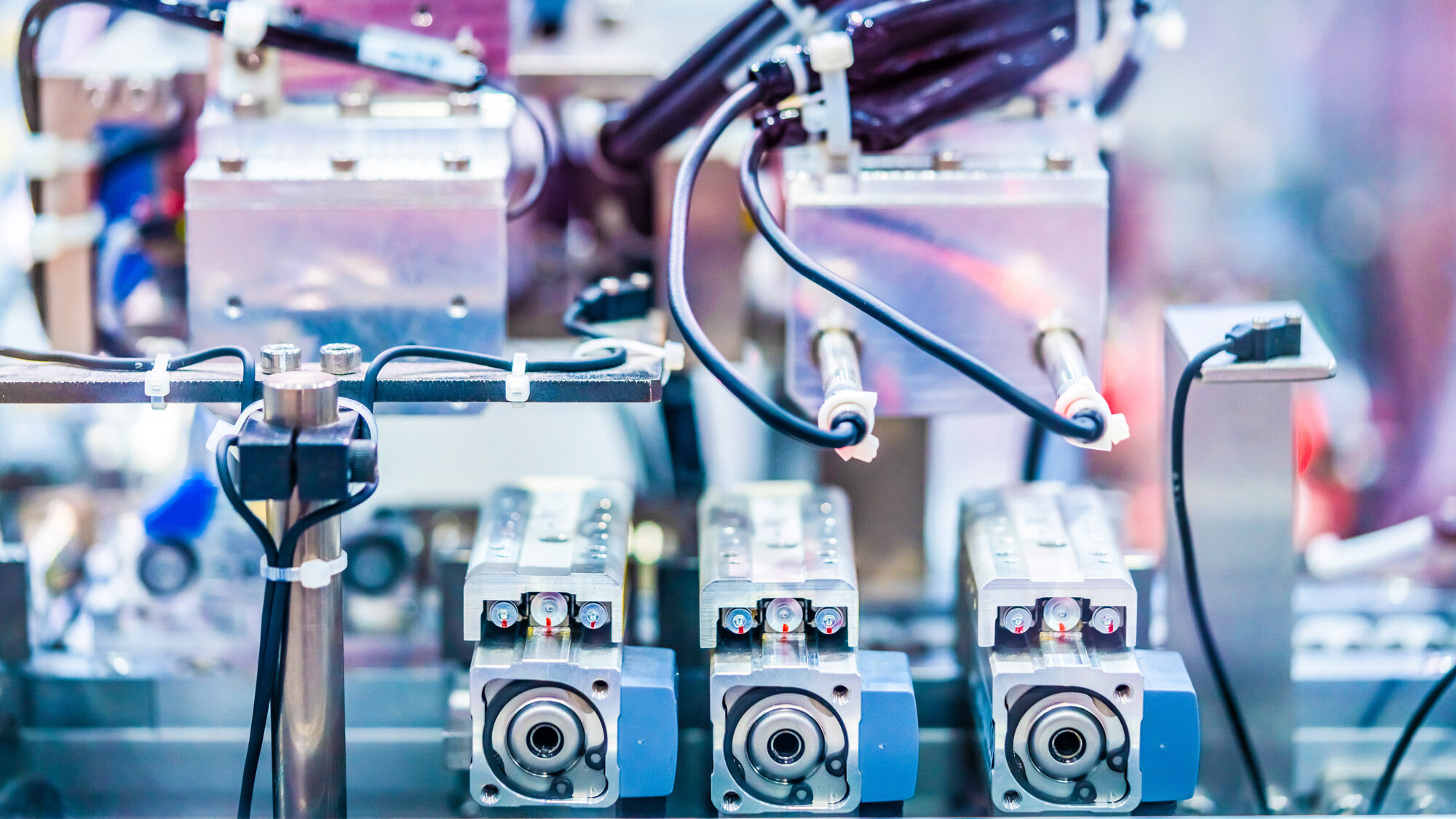 Magnetic systems in sensor technology: For integrative connectivity
Measurement and control technology (M&C) is one of the most important industries of the future. Intelligent sensor technology is a fundamental part of this: Industry 4.0, Smart Factory, automated manufacturing and logistics and much more: effective sensors play a central role everywhere. With sophisticated magnetic solutions, the world of sensor technology of today and tomorrow can be made even more efficient, flexible and better. As a manufacturer of high-quality magnet systems , we at Brugger have our finger on the pulse of the future- in the truest sense of the word.
Magnets in sensor technology - how does it work?
Unlike other industrial applications such as automotive, metal industry or furniture industry, the focus of magnetic sensor technology is not on holding or adhering, but on switching. This means that a magnetic field triggers a measurable impulse, for example a spatial position determination. Sensor and magnet work hand in hand here. The invisible magnetic field signals positions or opens and closes contacts.
In addition to the pulse function of the sensor, magnet systems are also suitable as carriers of sensors. They can transmit electrical currents or vibrations and provide a strong hold. As a manufacturer of magnets for sensor technology, Brugger guarantees precise quality and perfect function, regardless of which side magnets are used on.
What are the special advantages of magnetic sensor technology?
One of the most important advantages of magnets used in the field of sensor technology is their durability in combination with safe functionality. Magnetic sensor technology is often preferred in industry because it requires less maintenance than conventional sensor systems. Magnetic sensors work contactlessand wear-free and precisely detect the position. They are mainly used when large switching distances are required.
Magnetic sensors are able to penetrate through non-magnetisable materials such as wood, plastic, stainless steel, or aluminium and detect the magnets. These sensors offer robust and long-lasting performance. The non-contact operation of magnetic sensors eliminates mechanical failure mechanisms, reduces wear and increases reliability and robustness, minimising downtime. Another practical advantage of magnetic sensors is that they are easy to install, have a longer range and a smaller design, reducing installation costs compared to other solutions.
What solutions does Brugger Magnetsysteme have in the field of sensor technology?
As an experienced manufacturer of high-performance magnetic systems for sensor technology, we at Brugger can offer the full range of products. We offer magnetic sensor systems in small series and medium series up to 500,000 units - from standardised systems to customised solutions.
Areas of application are, for example, warehouse technology, dispatch logistics, automation technology or special industries such as pigging technology, in which we at Brugger have made a name for ourselves with high-performance solutions.
Application example: Magnetic sensors in industrial pigging technology
Do you know what an industrial pig is? Very few people are probably aware of it at first. Yet it performs all kinds of useful tasks in different contexts: an industrial pig is a cleaning or inspection devicefor pipes and lines. It can also be used to separate product batches or to support transport without having to interrupt operations. These pigs can be equipped with intelligent measurement technology and magnetic control to perform measurements. For this purpose, we at Brugger supply the appropriate magnetic systems.